When I was still doing porn I did one of those "cuckold" scenes. In fact, it was my first scene back into the industry! I remember telling my agent to fuck off because the scene he described to me was insane, well not insane but more brand spanking new to my Universe. 
"Cuckold: A sexually inadequate husband who accepts his wife's pussy is her solely property and she alone decides which men she will fuck,even if it means denying her husband. His only access to her pussy is to clean it of the ejaculate of males she chooses to fuck."
                                                                                              -Urban Dictionary
My scene was explained to me like this. You are married and get caught fucking the pool boy by your husband. Who by the way is a painter and I, being the love of his life, is his muse. Without my cheatin ass his art would suck and he will do anything to keep me. Nice lady that I am, I tell him the only way I am staying in this marriage is if he sucks the pool boys dick. Right there, right then. Naked really is the way to negotiate apparently!
I was pretty awful in this scene. (Just click on the pic to watch the scene) To be honest. I had like a permanent grin on my face since booking the job until days after. It was just an absurd scenario to me! Oh, this was before I fucked the dick sticking out of the pizza box after a little grand theft auto with a tommy gun right out of the early 1900s. And of course before the days of taco and skittle blowjobs. 
About a week ago I was on the site Sinfulcall.com as my "evolved" porn persona, Cuntress Page. I classify my "domme-ness" in the PRINCESS category. I was struggling on this site still learning all the rules and vocabulary that comes with being a part of the fetish world. Its serious, trust me. I ripped a guy a new one the other night because he didn't follow any kind of etiquette or know what I was saying when I asked if he was a "switch" (thats a person who is a submissive but also a dominant whenever they feel like.). Me personally, I don't want anything to do with a switch. Thats just a disobedient sub in my eyes! And not to toot my own horn,but I love that it bugged me so much. It means I am a domme! ….toot, toot.
Baaack to a week or so ago. I had a cuck (cuckold) do a cam session with me and turned out to be really nice and patient. I was (am) still learning things about my role and the submissives Dos and Don'ts plus whatever each individual sub prefers and any HARD LIMITS. I, at this point had gotten use to guys calling me and expecting a PRO and I even explain in  my profile I AM NEW! Gosh, these subbies are some fucktards. Or they can be, I can't lump them all in since finding my cuck. He patiently taught me that he was just a married guy who happens to have a wife that does not fuck him anymore, rather a BIG BLACK  COCK. Explained that physically they were done in the marriage but mentally/emotionally very much invested in each other. I would think you would have to be incredibly committed to the marriage when your "marriage" counselor suggests introducing cuckold and you don't punch his mouth!
It sounds like a really progressive OUT-THERE form of marriage, however, when thoroughly explained it….well, it just makes sense. It comes down to a husband who loves his wife very much, her happiness and "satisfaction" with life is priority. Where some might misconceive the husband as an emasculated person is actually just a really, really  good husband and loves his wife. He is secure enough 
with himself
 and
 with the relationship he shares with his wife to then share her with a BIG BLACK COCK (he is white and on the small side "down there"). Pride put aside and genuinely ok with not ever having sex with her again? That's his situation. That's a MAN. A man who wears panties when told to, but still, a man. You gotta respect that! And its not just a one sided thing. He enjoys his role as a cuckold. Win-win.
On a not totally different topic, I may be a closet cuckold wife to be. I, mean I could really see this as my future! Ya know,having a  long lasting relationship focused on not so much the sex aspect. Being mentally stimulated is way more important to me then my clit stimulation. HELLO, hitachi! And after a brief stint in the porn world I know when  I am "fucking" and when I am being truly intimate with someone. If I had to choose living my life with a man (or lady!) that just got me, got my humor and was basically my soulmate AND it was a mutual feeling but we tragically (a bit dramatic choice of a word there) had a lackluster sex life? Well, divorce, right? (50% chance it was gonna happen anyway). See, I would want that person to always be with me, not unhappy or regrettably with me though. And vice versa.
[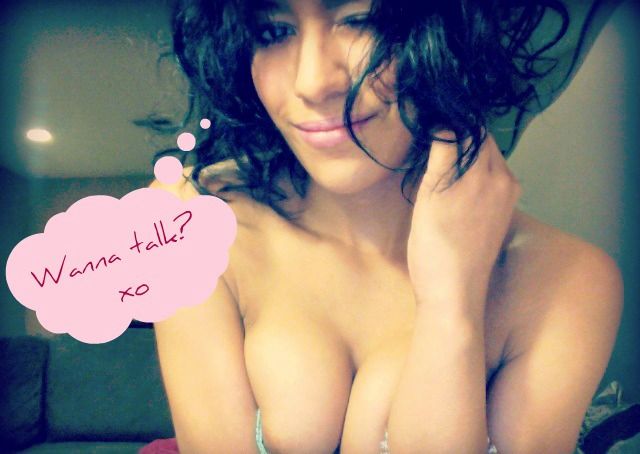 ]